Beverley de Valois PhD LicAc FBAcC
Beverley qualified as a traditional acupuncturist in 1999 following training at the College of Integrated Chinese Medicine in Reading, UK and at the Zhejiang College of Traditional Chinese Medicine in Hangzhou, People's Republic of China.
She has been a research acupuncturist at the Lynda Jackson Macmillan Centre since 2000. Her main focus is on using acupuncture to improve quality of life for cancer survivors. Her achievements include:
PhD (2007) for research into using acupuncture to manage hot flushes and night sweats in women taking adjuvant hormonal treatment for early breast cancer. [more…]
NIHR funding (2007) to conduct exploratory research into using acupuncture in the management of upper body lymphoedema, secondary to cancer treatment. [more…]
Research paper was runner up in the 2017 Scientific Article Prize competition awarded by the International Society of Complementary Medicine Research (ISCMR). [more…]
Beverley also holds the following positions:
Chair of the British Lymphology Society (BLS) Scientific Committee
Fellow of the British Acupuncture Council (FBAcC)
Honorary Research Fellow in the School of Social and Community Medicine at the University of Bristol
Research Unit Lead at The Acupuncture Academy in Leamington Spa.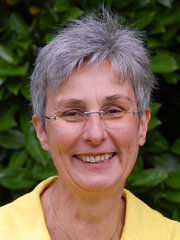 Teresa Young BSc
Having graduated with a degree in Medicinal Chemistry, Teresa spent ten years setting up a small clinical trials unit at the Middlesex Hospital in central London and was a founder member of the British Oncology Data Manager's Association (the society has now disbanded as their role has been taken on by National Cancer Research Network (NCRN)).
Teresa joined the LJMC as Research Co-ordinator in 1992. She is involved in a number of studies evaluating the use of complementary therapies for a variety of symptoms as well as distress and wellbeing in cancer patients.
As Cancer Survivorship Lead for MVCC, Teresa has been involved in projects to improve patient self-management on discharge and a recent fatigue audit which demonstrated poor staff awareness of existing resources and the potential benefits of exercise.
Teresa is an active member of the EORTC Quality of Life Study Group and has expertise in developing quality of life measures and choosing outcome measures for studies. She is currently a member of the NCRN Supportive & Palliative Care Group.