Support groups
A diagnosis of cancer may leave you feeling shocked and scared. There are many people who understand and who can help you – you don't need to struggle alone.
Support groups are usually self-help groups for people affected by cancer to share feelings and gain mutual support. They offer a range of services, such as meetings, telephone helplines, drop-in centres, home visiting, information and practical help.
They provide an opportunity to talk to people who really know what you're going through.
Local groups
There are many local groups, some of which meet at Mount Vernon Hospital. Ask your specialist nurse if there's a suitable one for you or follow the link below: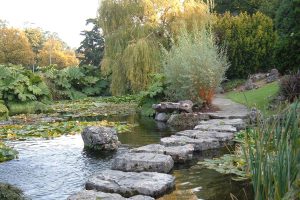 Stepping Stones
This group holds meetings each month to help cancer patients who have finished treatment to explore activities that help maintain their health and wellbeing.
Meetings are held on the third Thursday each month from 4.30–6.00pm at the Lynda Jackson Macmillan Centre.
No need to book.
Further information: 020 3826 2555