The heart of the Lynda Jackson Macmillan Centre is the Drop-in centre. This is a calm, welcoming and non-clinical environment where you can drop in to ask questions, find support or just chat to someone.
A warm welcome awaits callers to the Drop-in centre and usually a cup of tea or coffee as well.
The centre is staffed by a friendly team of volunteers and health care professionals. They can also explain the other supportive services available at the LJMC and refer you to these if you wish.
There is also a large library of publications on all aspects of cancer and its treatments.
You can spend as long as you want in the Drop-in centre.
If you've got a question or concern about cancer, please drop in. We're here to help.
Coronavirus COVID-19 pandemic
Please note that the Drop-in centre is currently closed to visitors. However, our telephone Helpline is staffed Monday-Friday from 9.30am-4.30pm.
020 3826 2555
If the line is busy, please leave a message and someone will return your call. 
Opening hours
Monday-Friday: 9.30am – 4.30pm
The telephone helpline (020 3826 2555) is also staffed during opening hours.
Out of hours and during busy periods there is an answerphone so please leave a message and we will call you back.
Who may use the drop-in centre?
Anyone may drop in to the LJMC – patients and those who care for them – at any stage of the illness. No referral is necessary.
What if I cannot get to the drop-in centre?
There is a telephone helpline during opening hours. Patients on the wards at Mount Vernon Cancer Centre can ask for a member of the LJMC team to visit them.
LJMC library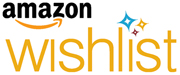 The LJMC library is in the Drop-in centre and includes books on many topics that help people affected by cancer.
This is primarily a reference service although we do have a few books that we are able to lend to people for a short period.
We welcome contributions to the library and have set up a Wish List with Amazon. This includes books that have been recommended by LJMC staff as well as publications recommended by Macmillan Cancer Support.
If you wish to donate a book from this list, please visit the Amazon Wish List site.
If you have any problems, please contact the Information team via the LJMC Helpline (020 3826 2555).