Many of the services offered at the LJMC are above and beyond the obligation of the NHS. In order to run these services each year we rely on fundraising and voluntary donations.
East & North Hertfordshire Hospitals Charity is the registered charity committed to raising these funds for the centre each year.
If you would like to support our work, please visit the charity's website where you will be able to make a donation or find out more.
Thank you for supporting the centre and enabling us to continue providing our services of support and information free of charge to people affected by cancer.
Donations can also be sent to the centre at any time:
Lynda Jackson Macmillan Centre
Mount Vernon Cancer Centre
Northwood
Middlesex HA6 2RN
Please make your cheque payable to 'Lynda Jackson Macmillan Centre'.
Thank you so much for your support.
LJMC library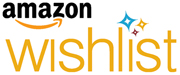 The LJMC library is in the Drop-in centre and includes books on many topics that help people affected by cancer.
This is primarily a reference service although we do have a few books that we are able to lend to people for a short period.
We welcome contributions to the library and have set up a Wish List with Amazon. This includes books that have been recommended by LJMC staff as well as publications recommended by Macmillan Cancer Support.
If you wish to donate a book from this list, please visit the Amazon Wish List site.
If you have any problems, please contact the Information team via the LJMC Helpline (020 3826 2555).