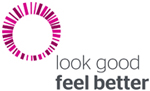 Beauty workshops for women and men
The Lynda Jackson Macmillan Centre is proud to offer Look Good Feel Better beauty workshops.
Look Good Feel Better is an international cancer support charity, formed in the UK specifically to help people combat the visible side effects of their cancer treatment. The overall aim is to increase confidence and self-esteem and give people back an element of control during treatment.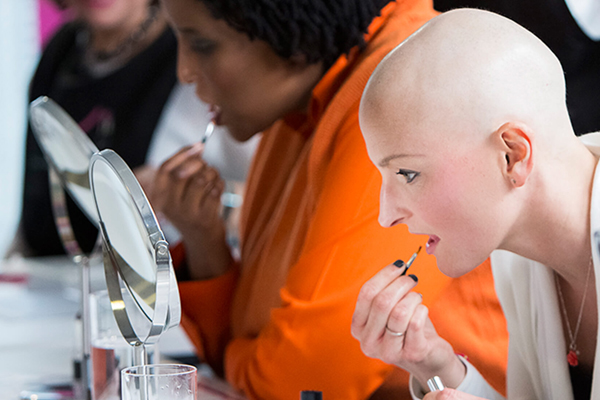 The free skincare and make-up workshops are held most weeks at the LJMC. Led by trained beauty consultants, the sessions are informative and, most importantly, fun. They also provide an opportunity to meet others in a similar situation.
In the ladies' workshops, participants are taken through a 12-step skincare and make-up regime. Workshops for men including grooming basics and shaving advice specifically geared towards some of the challenges of treatment.
Each participant is given a gift of products, donated by different cosmetics companies, which they are shown how to use to best effect.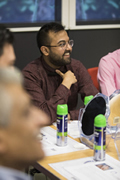 Morale boosting… increased self confidence…
If this sounds like the tonic you need, please call the LJMC helpline (020 3826 2555) to book a place.
Workshops take place at the LJMC on Tuesday afternoons.
During the coronavirus COVID-19 pandemic we regret that we have had to suspend the Look Good Feel Better workshops.
However, Look Good Feel Better is now running virtual workshops online. These will give you a chance to learn how to look after your skin, combat some of the changes you may be experiencing and apply make-up using your own products in the safety of your home.
LGFB is also running online tutorials with hints on how to manage the visible side effects of cancer treatment. Tutorials cover skincare, base make-up and concealing, eyes and eyebrows through to nail care, hair care, wigs and headwear.
You can find out more about workshops and tutorials on the Look Good Feel Better website.